Igor Parfenov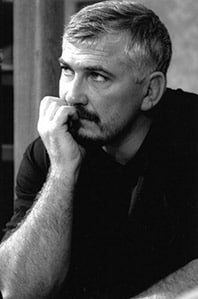 Igor Parfenov is Head and Founder of STEPS IFF, annual festival on Human Rights, Animal Rights and Environmental protection; director and producer of feature, documentary and short films.
Igor was born on March 8th, 1962. Since school he has been fond of philosophy and reading, has always had concern for animal welfare.
Igor received his M.S. from Kharkiv Physical Training Institute, Ukraine, and he is a master of sports in Judo. Apart from being a professional sportsman, Igor is also keen on extreme tourism. He has travelled around Altai, run mountain rivers in a raft.
Since 1997 Igor has been actively promoting human and animal rights along with environmental protection as President of Steps Centre named after Leo Tolstoy.. He has organized over 200 different events to support initiation of acts on human and animal rights in Ukraine.
In 2000 Igor was nominated Environmentalist of the year and awarded Man of the year  Man of the millennium.
In 2004 he started directing films aimed at promoting animal welfare, environmental protection and human rights defense, as well as films of spiritual and philosophical orientation.
Since 2011 Igor Parfenov is a member of Filmmakers Union of Ukraine.
Igor has directed 7 feature films and a number of documentaries and short films, and is presently working on his next fiction film, a social drama called Human Menagerie.
Filmoghraphy (visit the site…)
Feature films:
Insanity. Challenge and Fight (2004),
When Gods Sleep (2006),
The Crucified (2008),
Confession of the Devil (2009)  diplomas of Kharkiv Siren International Film Festival, Berdyansk International Film Festival and St.Peterburg Film Festival Hope,
A farewell to bullfight (2010)  based on The madness of John Harned, a novel by Jack London,
A Cry in the Silence, (2012) – based on Francis Speight by Jack London,
Nonconformity, (2013) – based on stories by Leo Tolstoy,
Martin Eden (under development).
Short films:
The place where the horses cry (2007),
The last duel (2010),
7 billions(2011),
Human Zoo (2011).
Documentaries:
Bulls Soul (2007)  a diploma of Genesis Awards (Hollywood, USA),
Arenas poison (2010).